Max Weiler (1910 – 2001) "The Nature of Painting" is the title of an exhibition in celebration of the 100th birthday of the artist at the ESSL Museum in Klosterneuburg near Vienna, Austria from 19th March to 29th August 2010.
The exhibition "The Nature of Painting" takes account of Max Weiler's profound relationship with old Chinese art and Chinese thought through a juxtaposition of the painting cycle "Like a Landscape" with Chinese scholar's rocks.
It is the first time that modern paintings are shown together with traditional Chinese Scholars' Rocks. The opening of this endeavour was a great success where many prominent persons of the cultural scene in Austria as well as the ambassador of China
Popular Republic attended.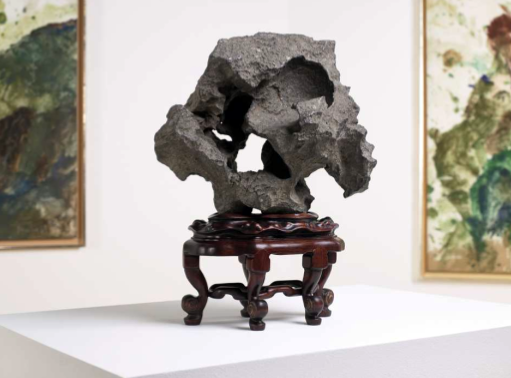 Installation Essl Museum 2010: Chinese Scholars' rock "Cave of the
Heremit Fu-Sheng", Ying stone of 34 x 25 x 44 cm, place of origin: Guangdong,
China, Willi Benz collection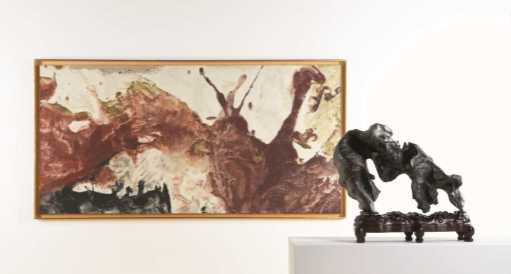 Installation view Essl Museum 2010: Painting by Max Weiler in a dialogue with a Chinese
scholars' rock, Lingbi stone of 52 x 20 x 46 cm, Willi Benz collection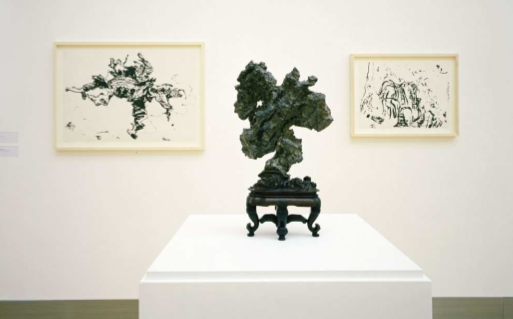 Ying stone of abstract shape from Guangdong, China (25 x 10,5 x 45,5
cm), Willi Benz collection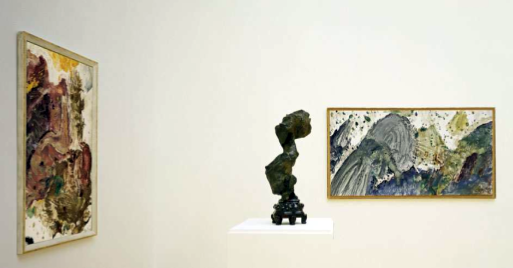 Installation Essl Museum 2010: paintings by Max Weiler together with a
Lingbi stone 27 x 18 x 63 cm, Anhui, China, Willi Benz collection

Photos: Suiseki Journal (Issue 3/2010) published by the European Suiseki Association
More Information:
http://esslmuseum.org/english/exhibitions/weiler.html
Video of exhibition: